We all know that doing social media and having an attractive website is important, but what makes these actually effective?  Are the images and video you post helping or hindering your business?
In an era where ecommerce has become critical for survival, particularly for the wine industry, getting by on old photos or quick iPhone shots will not help you build demand, or drive the kind of traffic that will in turn generate sales.  Professional photography and moving images (video files) are still key to getting engagement and underscoring a level of quality.
'Your brand is only as good as your last worst photo.'
'Your brand is only as good as your last worst photo,' said a photographer I worked with recently.  If you are a luxury brand the pressure is on to come up with high quality images that you can post at least 2-3 times a week.  Clever and luxurious images are even more challenging to produce.  The amount of thought, creativity and strategy that goes into planning and designing shots is reflective on your social media accounts and lives indefinitely.
Here are some examples we've seen lately: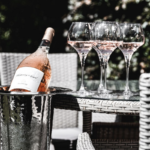 Whispering Angel
An incredible case study for all wine brands who want to create true demand.  Having visited Chateau d'Esclans, producer of Whispering Angel, last year and got a first-hand understanding of the brand and its success, specifically in the US.  With their stylish and inviting images on social media the brand celebrates rosé culture and integrates it into daily life.  Every image they post is unmistakably Whispering Angel.  Every image speaks to the Provençal lifestyle, elegance, informality and a cool factor.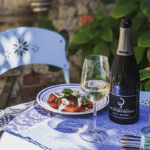 Billecart Salmon
Champagne brands have always done an exceptional job of building up the elegance and sophistication around bubbly.  Billecart Salmon social posts not only exude celebratory luxury but portray the brand in relaxed, outdoor settings.  While still elegant fans oof the brand can feel empowered to enjoy the wines for any meal.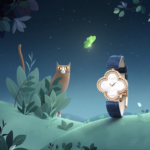 Van Cleef & Arpels
The animation and illustrated images integrated around products have become a Van Cleef signature on social media.  While animated videos may be complex to produce, illustrations are much easier and with a talented artist you too could have superb imagery that stands out and highlights your products.  This is a great opportunity to supplement photography in a playful and engaging way.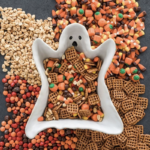 Potterybarn
Successful brands use images that evoke joy and also seasonality.  Have fun with it.  People respond to images that create emotion, and in this case make them smile.  Play with your decor and set design so that your images are relevant, fun and heartwarming.
If you are lacking resources to help with social strategy and content you may want to consider our new 6-month package opportunity.